After a very active January with all the running and the cycling and the running and the whatnot, I've not really done much exercise this month. I ran just over 8km today, and I'm planning a 12k run next Saturday when the children are away, so that'll up the average a bit; perhaps I'll even do a bit of running during the week. Simon isn't planning to travel during half term, so I can go to the gym in the evening, and that should up my total mileage from 17 km to something a bit more respectable.
That's enough RUNCHAT, time to talk about knitting. The majority of my stash is almost totally inaccessible, and I am totally fed up with the Rainbow jumper, so I moved a load of boxes and climbed over a few loudspeakers to get to my wool, in order to have a new project to cast on.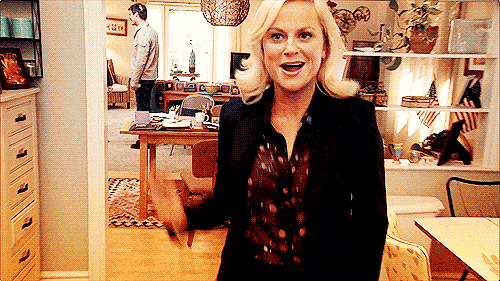 Super Lemon Myrna is finished and blocked and has buttons and ribbon stabilising the button band, which I sewed on by hand, I thankyew, and I am actually wearing it at the moment. The house is SO COLD, so I'm wearing it over about three other tops. It's a bit tight with all the clothes on.
It fits just fine over my running gear. The yarn is Sublime Extra Fine Merino DK, in Soft Yellow, and it is soft and warm and cosy. The yarn is from Mr Bunty in West Ealing, and I bought the buttons and the ribbon at the same time. I was going to make a Miette out of it, but the Myrna is a better pattern for my shape, so that's what happened instead. However, I have limited use for a wool cardigan with short sleeves, and the puffed sleeves don't do much for me either, so I picked up 68 stitches around the armholes and decreased every four rows seven times, while knitting the sleeves flat. I sewed them up, because I get a bit of a better fit that way, and also I dislike the fiddly-ness of knitting sleeves in the round. I've got some red yarn somewhere to make another one. I just need to find it. *sob*
The Rainbow Raglan: I've done a couple of stripes, and I'm just getting on with it. SLOWLY.
Hexipuff Quilt: Still at 237/500.
Simon's Cobblestone jumper: in storage.
Simon's massive man socks: I should buy that yarn really.
This One's for Parties Vintage Jumper: Stored.
The Yellow Petrie: I looked at it today. It's still too cold for summer knitting.
Rainbow jumper for Hattie: Storage.
These are things that are waiting to be started. I've added something.

NEW: Audrey in Unst Cardigan in my favourite Sublime Yarn, this time in pink.
Mini Hetty cardigan with sleeves for Lucy
A circle blanket for Robin
Cream and Beige Coco style boatneck striped top
Sun-Ray Ribbing Vintage Jumper
Ishbel scarf thing
Waterhouse Mittens
Bright Rainbow Blanket for Lucy
Burton Bear cowl for Hattie
Minion blanket for Hattie

Finished:

Vianne
Wisteria
Elwood Mittens for Lucy
One MASSIVE MAN SOCK
Weather Blanket
Separate but matching vests for twin boys
Urchin hat
Peacock mittens

I've found a great website with ALL the Parks and Rec gifs. What fun.