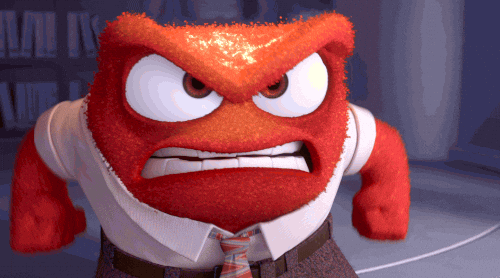 I'm full of righteous, rational, if disproportionate, rage, and because, for the sake of my blood pressure, I am only speaking to people I agree with, so is everyone else I talk to. I don't particularly want to talk about the reasons behind the rage that has led me to pour myself a soft drink, and fill it with gin, that are preventing me from ringing my father and yelling abuse at him down the phone, that has led to me temporarily abandoning the diet (I've lost a STONE people, a whole bloody STONE) and eating all the things in the house. I'm on the verge of screaming "I BET YOU VOTED LEAVE YOU BASTARD" at anyone who gets in my way, or who looks at me, or who is anywhere within a mile of me. The only tiny crumb of comfort I can find is that there will be a total destruction of our political system and we'll end up with different political parties and proportional representation, and then we'll have proper, actual democracy; and even though there'll probably be a complete break up of a union that has lasted for centuries and another civil war in Northern Ireland, it's all worth it because we are FREE and IN CONTROL again. Hurrah.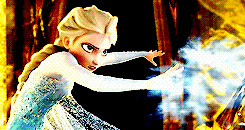 Anyway, enough of that.
Things that keeping me sane:
The Sewing Bee
Murder She Wrote
Sewing
Knitting
I've made a Tilly and the Buttons Bettine dress in the same striped fabric I used to make our #teamcarter supporters tops. It is delightful, even if I messed up the skirt a bit, and had to piece it together. But it fits well, and is flattering and I love it, very much.
I've also made a Dolores Batwing t-shirt out of a not actually very stretchy jersey from Spoonflower. It is much, much too small in places and is a pain to put on but it looks fine, so I'm wearing it on Friday for a do. I might have to remake the top for Lucy in the end, as I'm really not sure about it.
The third thing I've finished recently is the yellow Petrie top in Rowan Wool Cotton, and it is lovely, but much too cold here in Poundland to wear. THIS BLOODY COUNTRY AND ITS STUPID STUPID WEATHER.
I'm in the middle of making a bright red Myrna cardigan as well, as part of the Outfit Along for this year. So far, it is lovely; I accept it doesn't look like much here, but it is really gorgeous. I've not made the keyhole this time, which has made no difference to it at all, I just didn't fancy it. I'm just about on to the sleeves, and I'll make them tighter this time, the yellow one is too loose around the wrists, which is irritating. The other parts of the Outfit Along will be a cherry print big puffy skirt - so a waistband and a Cambie dress view B skirt, and a Lark tee shirt in white jersey. I've made one, but I should have cut a smaller size. WIN. Even Nigella is bigger than me now. DOUBLE WIN. There's still a long way to go, but I'm definitely shrinking.
Hey ho, I'm on strike next week; I can't go on the march but I will DO SOMETHING in order to relieve my dreadful rage. I think I might join the Labour Party. We will see.