It's still half term. It's still freezing. People in the North are laughing at us in London, as June comes in with hideous weather.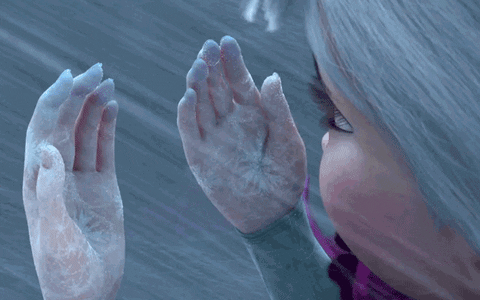 We went to Northampton today, which was lovely until the last minute, when it took 3 HOURS to get home. The M1 didn't work, the North Circular was fucked, and it seemed like a good idea to go through Harlesden. Note to self: don't do that again, but then, at least we kept on moving and we listened to many, many hours of Stephen Fry reading Harry Potter and the Half Blood Prince. Hurrah.
Anyway, I've spent this evening sewing and listening to knitting podcasts, and I've made two things.
First up, a Delphine skirt, by Tilly and the Buttons. I really like this A-Line skirt and made a tartan one last year, which I slimmed strenuously to get into, and is now too big on the waist and fits well on the hips, so let's call that a win.
I bought some stretchy sparkly demin from Ealing Fabrics in Hanwell for not very much money, and I cut out the same size as before, which is a triumph of hope over experience, and lets hope it fits properly.
The photo doesn't do the gold sparklyness justice; it is really lovely and shiny and would be loved by the girls, but bad luck, it's mine. The waist band has a polka dot lining, and I'm really pleased with it. I've made the waist smaller by an inch by doing a lapped zip, and it seems to look OK, so yay? I'll wear it tomorrow and see how it fits.
The second thing I made tonight was a Dolores Batwing Tee-Shirt, in a purple strawberry jersey that I bought for a dress for Hattie, and after I'd cut something out, there was tonnes left, so I made something for me and something for Lucy, which brings the cost of the fabric down from a bit more than I should have spent, to the actually quite reasonable, as I've got three garments out of 2 metres.
I think I need to wear them together and get some modelled shots. Or maybe pop them on Nigella and see how they look. I'm pleased with them both. Yay for sewing.